2021 March Engage Product Release
Last updated
March's releases to include:
Book Rooms and Other Collaboration Spaces
Released to the App Store on the March 2nd
System Administrators can now configure any type of space to be bookable via Engage, not just desks.
Just like with bookable desks, when a space is reservable then your System Administrators can set booking rules on who is allowed to reserve the space.
This release does not include integration with your room booking system (Exchange, Office 365, Google Calendar, or otherwise). All space bookings are made and stored within the Engage database. The ability to integrate with corporate calendaring systems in coming in a future release.
For more information, refer to Set up Desk Reservation Permissions and Set up Space Reservations without Calendar Integration.
New Logout and Settings Button
Released to the App Store on the March 2nd
The Logout and Settings buttons have moved. They are now available via the Notifications icon on the top-right of the screen.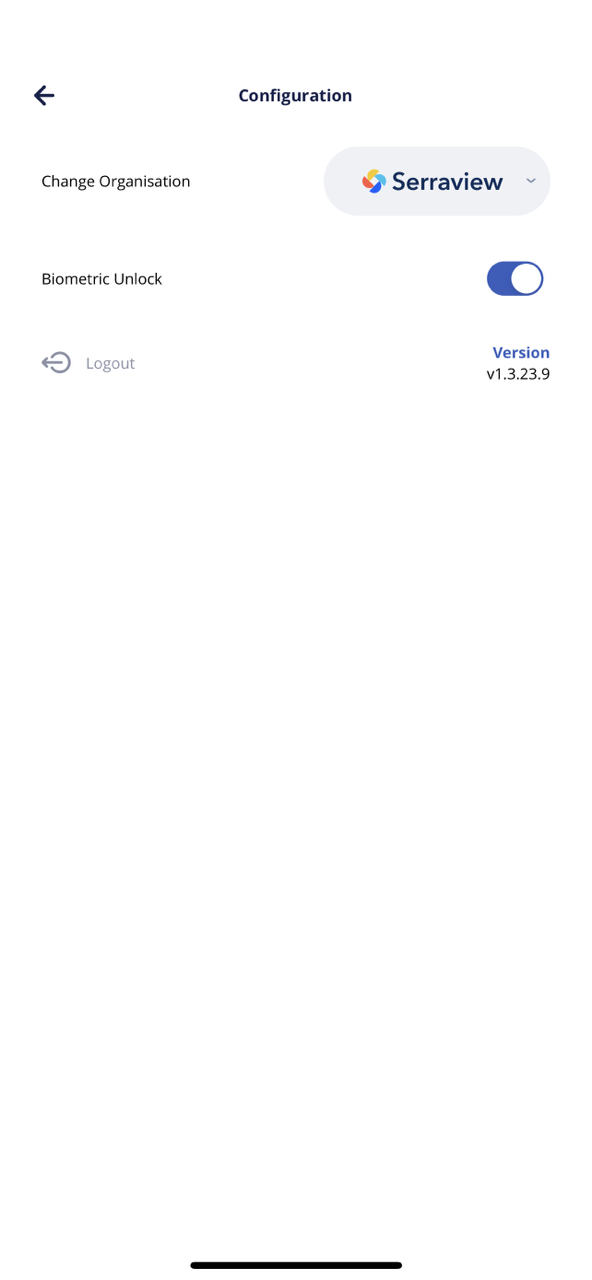 Check-In Messaging Improvements
Released to the App Store on the March 16th
Clearer check-in messages will display in the Notification screen and the Reservation Details screen. Your employees will quickly understand when the check-in opens and closes and if they have successfully checked into their desk.
The following are example of the messages you will see:
Check-in opens in: "Desk check-in will open in x hours and y minutes"
Check-in time left: "Desk check-in will close in x hours and y minutes"
Successfully checked-in: "You have successfully checked-in"
Check-in closed: "Desk check-in window has closed"
Delegated Reservations without Rules or Limits
Released to Serraview on the March 6th
Reservation Rules
In January we released "Reserve a Desk on behalf of another Person" and we noticed that the delegated users are affected by the reservation rules. They require permission for a desk in order to reserve it, even for another.
This actually is working as intended; however, we have added a new secured action which allows someone booking on behalf of someone else to bypass all rules. Now, if a desk is reservable, they can book it for another person.
Limit Concurrent Booking Restriction
When you are booking on behalf of someone else the limit concurrent reservations field will not apply.
New Serraview Secured Actions
We have added a new secured action which allows you to bypass the limit. The secured actions are:
Reservations - Bypass booking rules
Reservations - Bypass concurrency limit
For more details, refer to Reserve a desk on behalf of another person.
Other Fixes and Improvements
Booking Details screen's Update button has been removed based on customer feedback.
Released to Engage on the March 30th
Brand Color
Let's client's use their brand color.
Add Building Name in the Search Results
This makes it easy for the user to identify when search results are for a different building.
Add Building Name to agenda events
This makes it simpler for users to identify their reservation location.
Modal Background Color
When a modal is displays, it will now show the blurred darkened background like we do for Engage Mobile.
Update Desk Cancellation Message
Displays an easier to understand user message.
Remember days between Reservation Assist and desk card
Reduces the number of user required inputs when using reservation assist.
Smart Filter Buttons
The spaces, desks and people smart filters are now displayed and are operational.
Updated the reservation assist icon
The reservation assist now uses the mobile icon.
Prevent Printing
Disabled printing for Engage web to meet client's security requirements.
Prevent Copy and Paste
Disabled copy and paste to meet client's security requirements.
Book Safe animation
The Book Safe animation has been moved to Engage web.
People Listing
Show all of the people assigned to the current floor.
Space Listing
Show all of the spaces on the current floor.
Fixes and Improvements
Various performance enhancements.

When you create a desk reservation the reservation uses the building's timezone.

When you select a desk from a search or desk listing the relevant floorplan displays.
After you logout from Engage Web this now displays the Tenant screen.
Example Modal Background Color
Example Desk Listing
Example People Listing