Install and Set up Engage Kiosk
Last updated
Level: Client IT and System Administrator
This describes what is involved in getting your Engage Kiosk up and running for your employees and visitors to use. Make sure you complete all the prerequisites before you install and then start your Engage Kiosk App.
Prerequisites
---
Before you install the Engage Kiosk make sure the prerequisites are completed so that when you start the kiosk it will display correctly and have the concierge menu running.
The following must be set up:
Install Engage Kiosk App
---
You will find the Serraview Engage kiosk executable file below.
Version
Released
Downloadable File
Description

v1.40.0

March 2023

This version of Engage Kiosk will include the following:

Engage Kiosk now returns to its Home Floor
Some clients are required to reboot their Kiosk every night, however in the morning the Engage Kiosk will prompt for sign in. Now, the Engage Kiosk will automatically start and sign in.

As mentioned in 2023 April Engage Product Release.
Click the Get button to download the app onto the Engage Kiosk touchscreen device.
Start the Engage Kiosk App
---
Now, you are ready to start the kiosk.
1. Navigate to the Download folder to find the Engage executable file (exe).
2. Double click the Engage.exe file.
The What's your workplace? screen displays.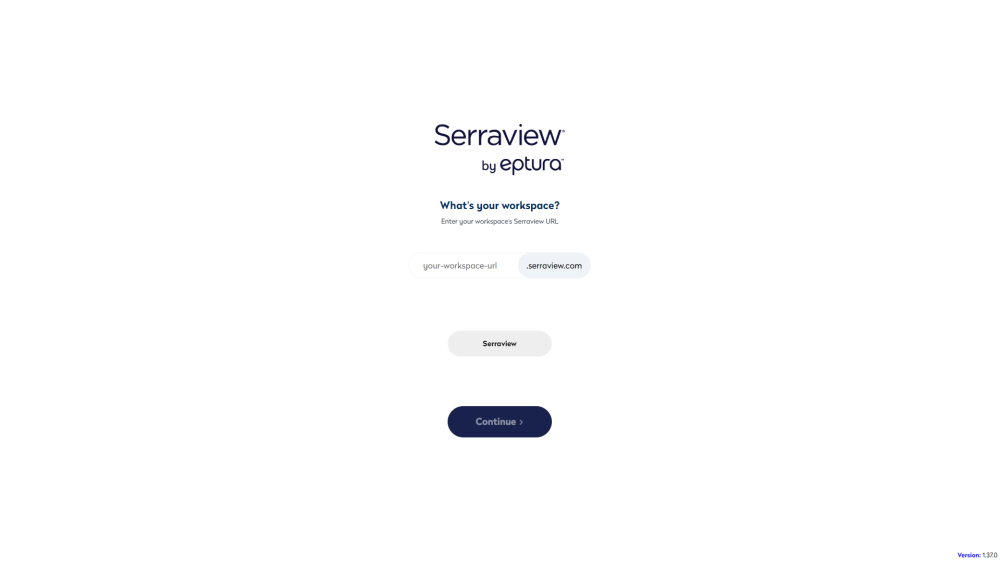 3. In the your-workplace-url field, enter your company's instance URL.
The Sign in to Serraview screen displays.
4. In the email address and password fields, enter your kiosk credentials.
5. Click the Continue button.
The kiosk selection screen displays.
6. From the list, click the kiosk you want to run.
Engage's Welcome screen displays.
Click the Get Started button to display the concierge menu.
We recommend that you complete a quick validation test to make sure your Engage Kiosk is running smoothly, head over to Validate Engage Kiosk.
Watch Engage Kiosk in Action
---
Now, you have set up the kiosk, here is what your employees will experience.