Reserve a Desk for Yourself (Kiosk)
Last updated
<< Reserve a Desk as a Guest (Kiosk)
Find a Desk using Reservations Assist and reserve a Desk (Kiosk) >>
If your kiosk has been granted access to reserve a desk on behalf of another person, when you make the reservation, you can quickly change from kiosk guest to your name.
Follow the Steps
---
The floorplan displays the available desks ready for you to tap on the Desk you want to reserve.
Next, tap the book for Guest as you want to change this to your name.
Now enter your name and the list is automatically filtered.
Tap your name and you will see the Book For has now been changed.
Tap the Reserve button.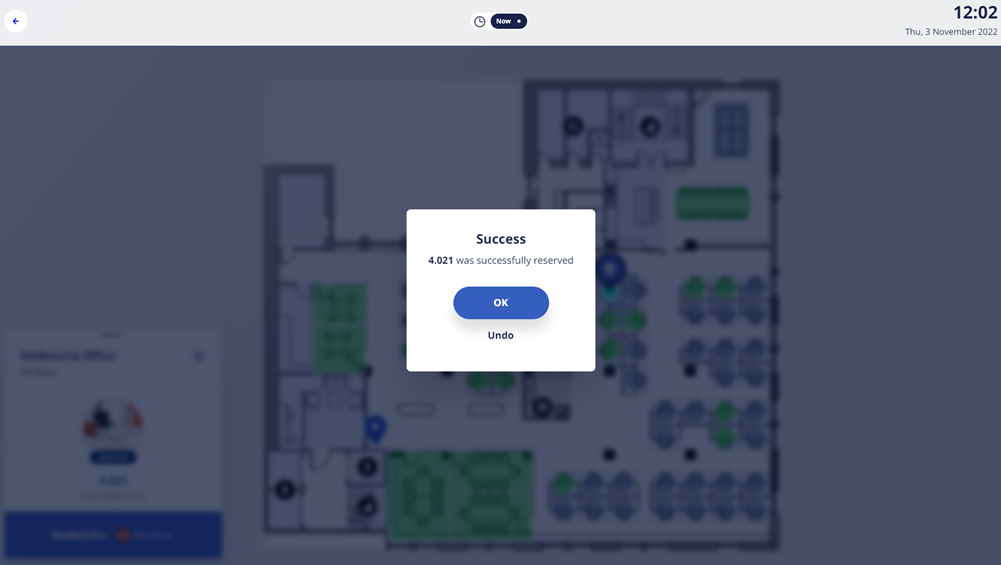 Tap the OK button to close the message.
You will see the desk reservation on the floorplan.