About SVLive
Last updated
Quality In, Quality Out
---
The better data you have, the more you can do.

Make business decisions on the best data available.

The better data you have, the better outcomes you will get.
Our ability to use Utilization Technologies can provide a massive boost to the volume and granularity of the utilization data. You can use this data in the Serraview product to drive your Corporate Real Estate business goals.
The biggest impact of SVLive data is in:
Accurate Wayfinding - this enhances your employee experience. Use your existing Wi-Fi triangulation, desk availability, and presence awareness.
Insights - gives you detailed business intelligence down to the minute per floor, per container, or per desk.
Space Planning - use data and statistics for the building, floor, team, or neighborhood.
Evidence-based decisions - strategic decisions can be completed, at the desk level.
We offer Enterprise-ready Utilization Technologies to empower your Corporate Real Estate team. As data-driven property teams need comprehensive data to remove assumptions and enhance their analysis, planning, and decision-making capabilities.
Commonly, Badge Swipe data is the primary source of data used in decision making for the Corporate Real Estate teams. However, this only goes to the building level and leaves a lot of questions about floorplan usage to be assumed, not answered. We can provide you the capability for desk and workstation-level precision, at near real-time accuracy. Now you can supplement your existing data with desk-level precision.
Occupancy or Utilization
---
Many Corporate Real Estate professionals use Space Occupancy and Space Utilization interchangeably. However, more companies are moving towards flexible workplaces (such as open office plans or activity-based workplaces). With flexible workplaces in mind, these terms are defined as:
Occupancy typically only describes desks or workstations, that can be allocated to departments or assigned to individuals.
Utilization can be used to describe any given space in your workplace, such as conference rooms, soft seating, and other communal spaces.
Corporate Real Estate teams now can ask the following question about occupancy and utilization.
Occupancy = Allocation
Utilization = Data

Who is the desk assigned to?
Which team do these desks belong to?

How often is the desk used?
Is the team using their allocated desks efficiently?
Which meeting rooms are in use right now?
What's the density of working staff right now?
Who has an individual worked near? i.e. Contact Tracing in a COVID-19 era.
With accurate utilization data, Corporate Real Estate teams can get greater insights about how the entire workplace is used. This allows teams to make strong, evidence-based decisions about space planning, move management, workplace optimization, and more.
Utilization Technologies
---
Many different sources of utilization data exist, and some are more suited to different spaces and the issues your business is looking to solve, and it is common to see a mix of technologies in used.
Some considerations when evaluating options include:
Precision down to a building, floor, room/space, or desk.
Known identity enables the individual to be identified.
Real-Time enables use in Wayfinding for near real time desk/room availability and person locations.
Coverage is the number of spaces covered by one unit.
Costs involved such as hardware, installation, and ongoing maintenance costs. As Hardware Sensors are quite expensive to get installed and keep maintained over their lifetime.
Commonly used sources of utilization data include:
Utilization Technology
When to use ...
Level of Coverage

Badge

(Building data)

When you want to understand the people statistics at a Building Level.

When you want to track non-staff such as contractors and visitors.

Coverage

Building Level Analysis

Cost

Uses the building's existing Badge data.

SVLive

(Wire data / Wi-Fi data)

When you want to understand the employee's behaviors and suited to flexible teams or business that are transitioning to flexible (activity-based working).

When you want to understand the people statistics for a floor, neighborhood, or desk. This lets you see who (which teams) is using the floor, neighborhood, or desk.

When you want to enhance your employee experience this data can be used in Engage (or Locator).

Coverage

Uses your existing infrastructure for Wired data and/or Wi-Fi data.

Wired data – Connection via data port on desk and detects the presence of a person at desk in near real-time.
Wi-Fi data – Estimation of a person's location by analyzing the signal strengths of visible access points on your corporate network in near real-time.

Cost

No additional hardware costs, minimal client maintenance required (uses the 'sensor' they already have)

Would recommend to any client looking for a more complete understanding of their property portfolio.

Sensor

(Space/Desk)

When you want to understand the usage of non-bookable space such as break out areas or café style meeting spaces.

When you want to enhance your employee experience this data can be used in Engage.

Coverage

These devices are designed to detect physical factors such as light, heat or motion to detect the presence of a person in a space or desk in near real-time.

Cost

Potentially the most expensive solution as you will need to purchase sensors and maintain them.

Calendar

If you use the Sensor data with the Calendar data, then you can further understand how space are really used.

You can understand how teams use the spaces and if someone complains about not finding meeting rooms then you can investigate.

When you want to enhance your employee experience this data can be used in Engage.

Coverage

Cost

Uses your existing Calendar system either Microsoft Exchange or Google Calendar.
Foundations of Quality Utilization Data
---
The different types of Utilization Technologies will collect data that is either presence, identity, or location. Depending on the level of collection will affect the quality of the utilization data.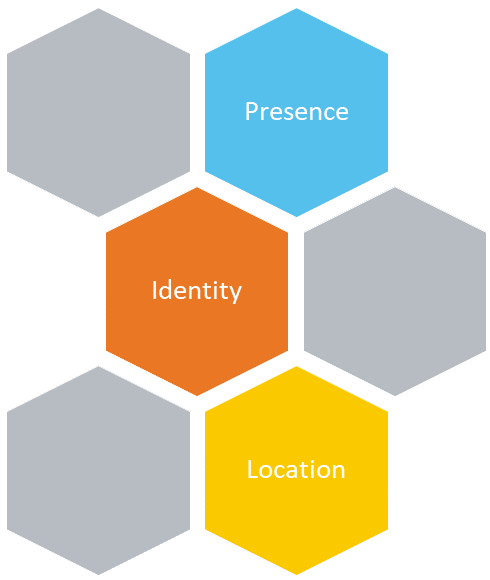 Presence
Knowing the status of the device such as active or away and for how long? For example, 2 hours, 4 hours.
User Presence information contains the user's status and details about their device.
Identify
Who is using this device? Are they a resident to this floor or non-resident?
Identify information is collected and we have described the ways we Protect Personal Privacy in Security and Privacy Information and the SVLive Technical Overview lists the information collected.
Location
Where is the device located at this point in time? Are they squatting/camping? Is it an overflow from another area?
The device's location is calculated from two data points:

Wi-Fi where the information is collected from the Wi-Fi access points within range of the user's computer and/or
Wired Network Location information that is collected from the network switches.
To truly understand this area, you need an explanation of what data is collected and to what level the data is collected from the Utilization Technologies.
Badge Coverage - Visual Example
The Badge technology collects the following data:
Presence

Identity

Location

Yes

Limited to card swipes into a Building.

Yes
Building Level Only (and we assume the resident is assigned to the desk).
SVLive Coverage - Visual Example
The SVLive technology collects the following data:
Presence
Identity
Location

Yes

Device level data based on device usage (Logged in, Idle, and Logged out).

Yes

Your people list is imported into Serraview during onboarding.

The username is at login is mapped to your people list.

Yes

Using Wi-Fi Triangulation or Wired (ethernet) connection to calculate location.

Down to the X, Y position on the floorplan.
Wired
Wired data comes from an ethernet connection from the desk's data port to the switch port.
After we have wire-up the floorplan then we are able to detect activity when a person plus into a data port and then logs into their machine via SVLive Software as a Sensor.
Wi-Fi Triangulation
From the existing Wi-Fi in your organization, we can calculate an area in where a device currently resides, if it is within range of a Wi-Fi access point. Wi-Fi access points are set up in a grid pattern and the more access points to a floor, then the Wi-Fi triangulation will be more accurate. By mapping the access points to a position on a floor plan, we can calculate a position of the device based on the signal strength of each access point.
Now we can detect activity when a person is connected to the Wi-Fi via SVLive Software as a Sensor.
Sensors Coverage - Visual Example
The Sensor technology collects the following data:
Presence
Identity
Location

Yes

Room or area only.

Limited vendors offer this and prone to errors.
Meeting Room level and sometimes Desk Level (if there is a desk sensor).
Serraview's Utilization API can consume utilization data from physical sensors within your office environment. Common sensor types include:
Desk Occupancy Sensors
Smart Lighting Sensors
Powered by Utilization Technologies
---
Now let's, put this all together with the architecture.
The following utilization technologies provides the data for the utilization reports and the wayfinding applications.
Customer Premises
SVLive Software as a Sensor is collecting utilization data from corporate-issued desktop and laptop computers from Wired or Wi-Fi and then data is then mapped to a location on your floorplans. This consists of the the following components:
Serraview Presence Service (SPS)
This runs on all corporate devices and turns them into Presence Sensors.
It needs to be deployed in your organization's SOE (Standard Operating Environment).
Switch Scanner
A lightweight application that detects which corporate devices are connected to network switch ports.
It needs to be hosted on a server within your network.
Technical configuration is required to allow the Switch Scanner to communicate with Switches within your network.
Client Firewall
Your firewall will need to be configured to allow SPS & the Switch Scanner to connect with our SVLive End-Point.
HTTPS destinations
MQTT destination
Serraview AWS Cloud
The SVLive AWS IoT End-Point collects and processes thousands of SVLive events. Now Serraview can store and leverage the SVLive Utilization Data in the following ways:
Now you can use Insights to general powerful, compelling dashboards and reports for your projects and reporting requirements.
Use the Visual Block and Stack's utilization statistics to make informed decisions when undertaking Activity Base Planning.
Supercharge your Wayfinding with Engage to enable your employees to find their colleagues or available desks and make your high performing workplace easier to navigate.
Make hoteling and just-in-time reservations. Quickly find an available desk or meeting room, then book it in real time or reserve it for a future date and time.