Add Move Cost to a Move Request
Last updated
The Move Module can calculate the approximate cost to execute a move. Administrators can create Move Cost Types that Move Coordinators can apply to their move requests.
Prerequisites
---
Enable the Active Move Cost Tracking
To enable the move cost function do the following steps.
Click the Admin > Move > Preferences.
Scroll to the bottom of the preferences page and click the Active move cost tracking checkbox.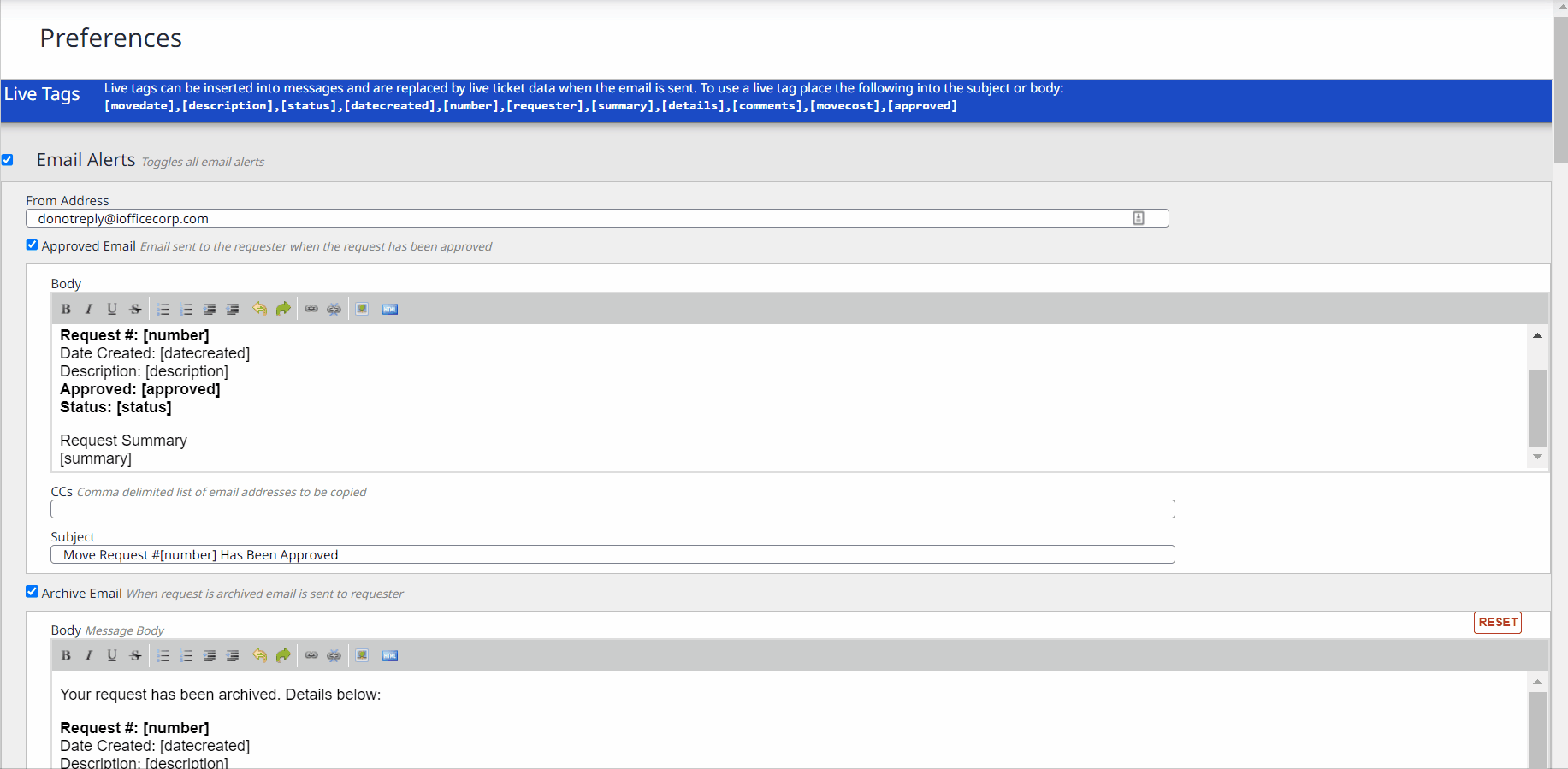 Create Cost Types
Click the Admin > Move > Configure.
Select the Cost Types tab.
Click the Addicon.
Type in the cost type name in the Name field
Type in a numerical value in the Cost field
From the Center drop-down, select a center.
Click the OK button.
Add Move Cost to a Move Request
---
Navigate to the Move > Submit Request. The Create Move Request screen displays.
Click the Create Move Item button.
Select a Move Request Type. Depending on the request type different fields display. Note that New Hire and Termination move types are not subject to calculations.
Enter in the name of a person or asset.
Click Create Move Item button.
Scroll down to the Cost section.
From the Move Cost Type drop-down, select the move cost.
Optional - In the Additional Move Cost field enter the monetary value. The value is saved automatically.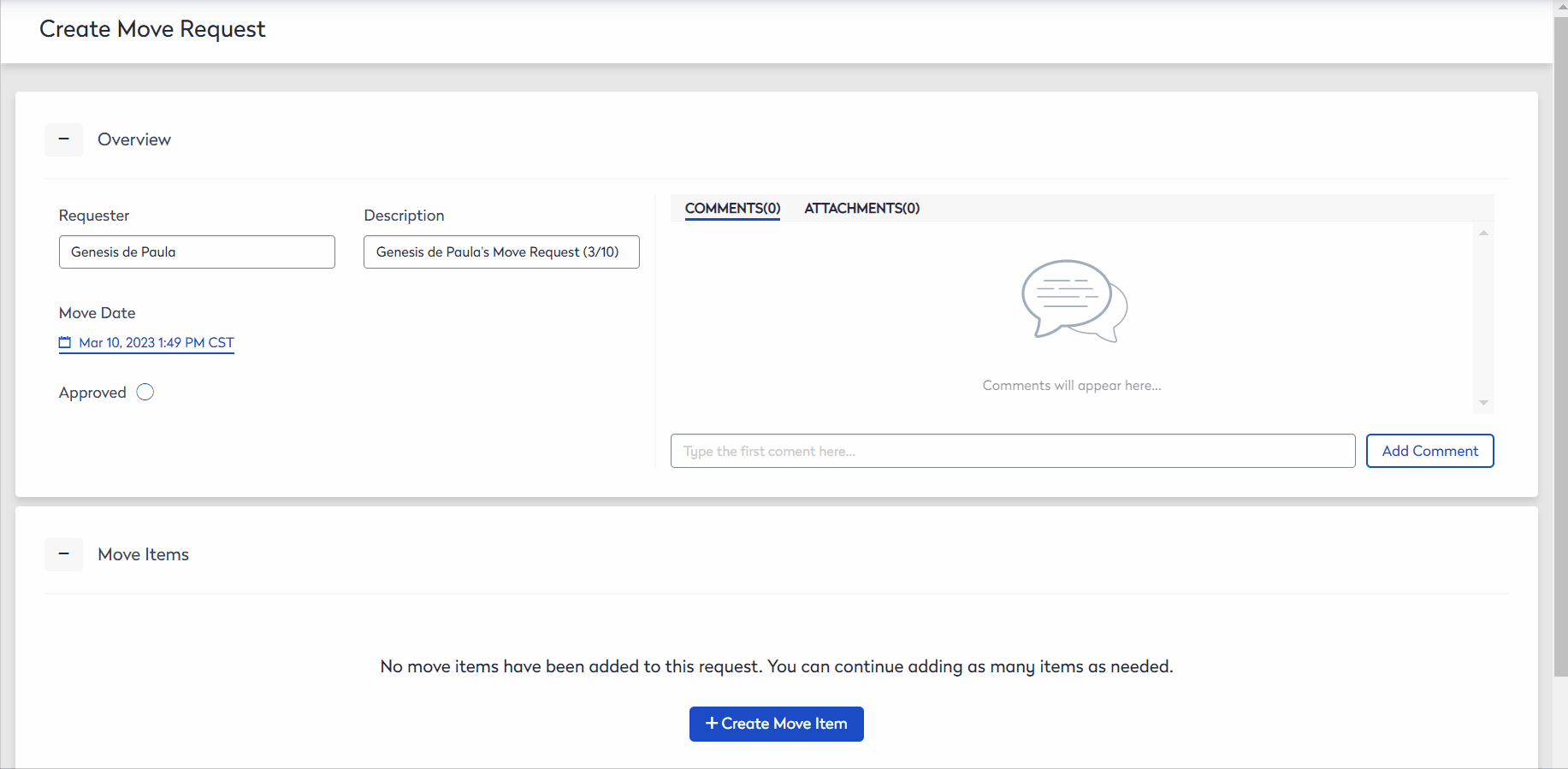 Move Cost Reporting
---
The move cost fields are reportable, these fields can be utilized in move reports.
To add these fields to a report, complete the following:
1. Navigate to the Insights module.
2. Click Create Report
3. Select Move
4. Choose a Domain.
5. Click and drag the appropriate field.