Edit or Delete Move Custom Fields
Last updated
User fields are the specific data fields that can be added to request types associated with user-based move requests (people rather than equipment moves). If you need to add user field, then contact the Eptura Support team.
Navigate to Admin > Move > Configure.

Click the User Fields tab. The User Fields screen displays.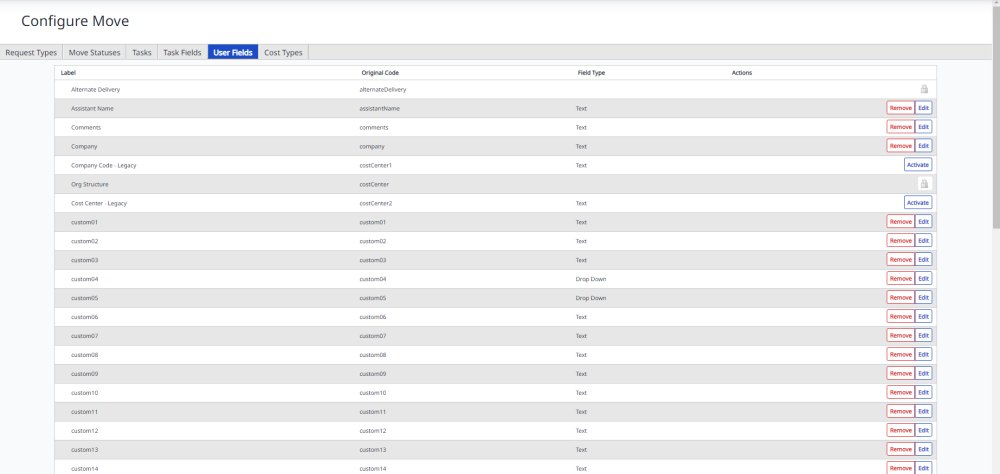 To edit an existing user field, click Edit under the Actions column.

To save any changes, click the Save button.
Click the Remove button to remove a custom field.