Print the Stacking Diagram
Last updated
Once you have defined options for the Stacking Diagram, you can easily print the information displayed on the screen using the Print option in the Actions submenu. To print the Stacking Diagram, click the Actions button and select the Print option. The Print window displays, where you can define printer criteria and print the Stacking Diagram.

Note: To save the displayed report as a .pdf file, change the destination printer to Save as PDF. This will allow you to create a digital copy of your potential move which can be shared via email with the appropriate managers and teams.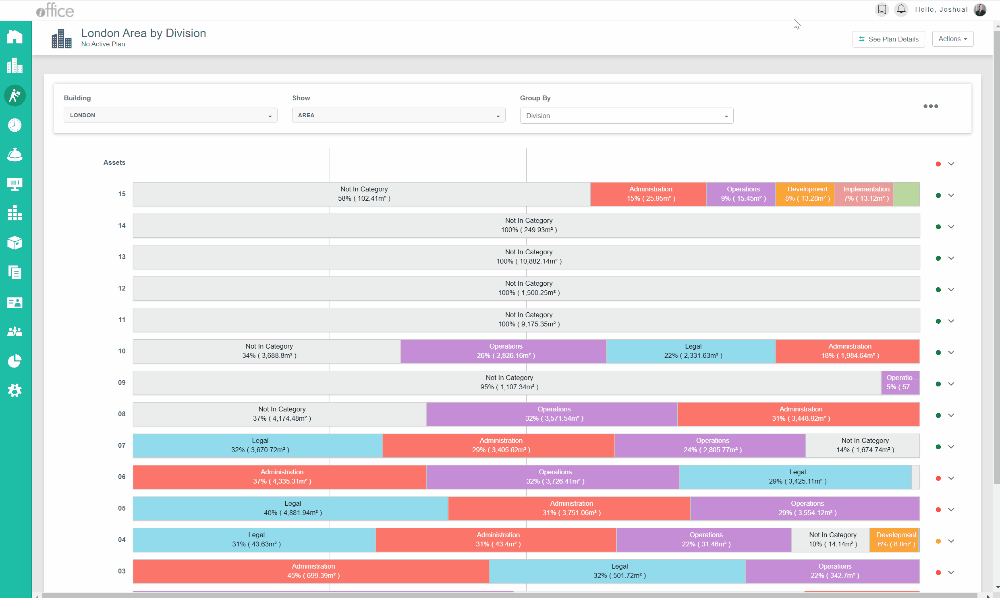 This feature can be useful when you are planning a proposed move but need to present the move or retain post-approval documentation for the move. For more information on the additional actions available in the Actions submenu, refer to the Actions section on the Stacking Diagram Overview.