Edit Assets Directly in Asset App
Last updated
You can now edit additional asset details directly from the Asset App. This new feature allows your to update details in real time, increasing the accuracy of your asset data. For example, if you notice the incorrect price was entered for an asset when the asset was initially added, you can simply click the new Edit button in the Other Details section and enter the correct price.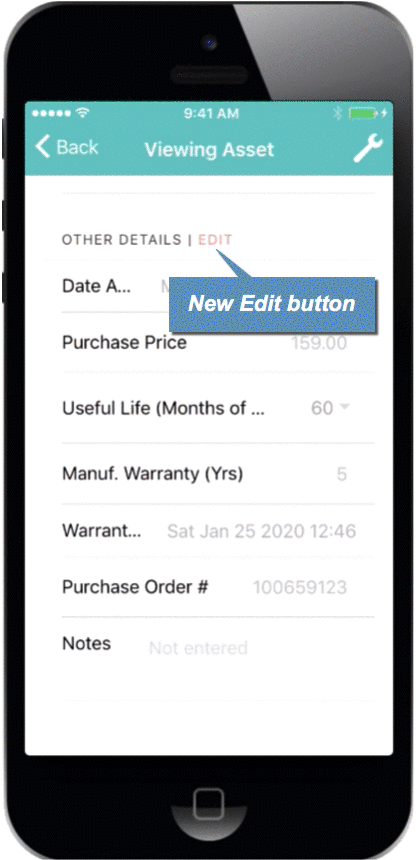 Once you are finished entering the new price, simply tap the red DONE button to save the change. This new feature eliminates the need for you to keep notes outside the App for assets that need updates. In addition to this new feature, we updated the Asset Location search option to display floor and building information in the room search results.
This update can help you locate the correct room more easily, especially if you have access to multiple buildings with similar room-naming conventions.
This new functionality can help you locate and update assets more easily using the Asset App. If you have any questions, please call 713-526-1029, or send an email to support@iofficecorp.com.