Categories in iOffice
Last updated
The iOffice application has a big improvement coming next week. Cost Centers are now part of our new feature Categories, and are available throughout the iOffice application. This allows users to have multiple sets of hierarchical data, such as cost center, project and team.
As you can see below the Cost Centers and Depths options have been removed and are replaced by Categories, with a new enhanced interface to quickly add and configure them.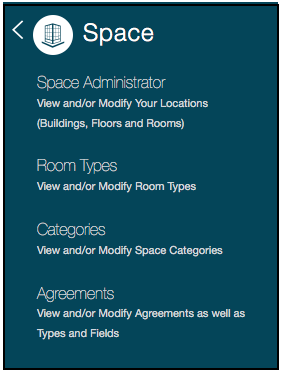 As you can see, once you create a category, you can then create specific items, or depths.
The User Profile page now allows administrators the ability to assign users to specific categories.
Space Manager has also been updated and the Legend now allows you to view Categories on your floor plans.
If you have any questions, please call 713-526-1029, or send an e-mail to support@iofficecorp.com.