Overview
The new SFTP tool allows for clients to manage their own credentials for their SFTP folder. They will now have the ability to reset the SFTP folder password, and manage SFTP folder access.
Providing Access
To grant access to the SFTP do the following:
1. Click on Admin
2. Click on the SFTP Setup button.
3. Click on Provide Access button.
4. Type in the Recipient Name and Email Address. Click on the appropriate authentication type.
5. Click on the Send button.
6. Click on Yes to finalize the invite.
An email will then be sent to the recipient for access. The history of the transaction will also be recorded.
Canceling Invite
If access was granted incorrectly, the invite can be canceled.
1. Hover over the Sent By Name and click on the Cancel Invite button.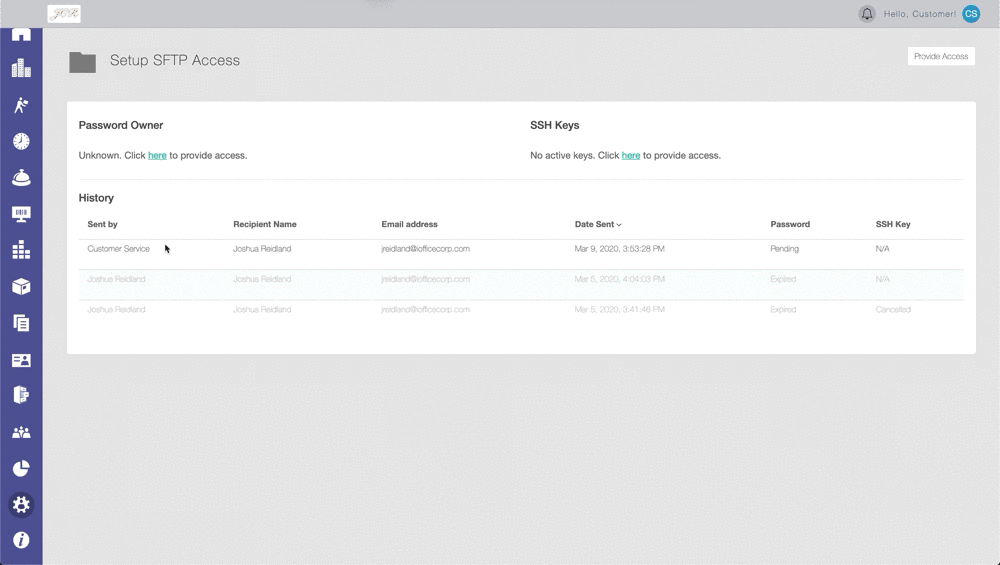 Client Process
1. Click on the Setup SFTP Access or Go to the URL and enter the Code.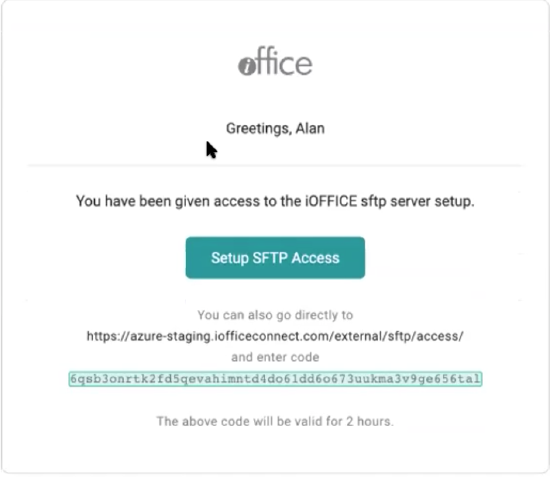 2. Type in Password or Key and Click On Submit, it will then show Password reset success.
Revoking Access
1. Hover over the Recipient Name Under SSH Keys and Click on Revoke Access.