Change your Preferences
Last updated
After you have logged in to the iOFFICE application, you can use the My Preferences screen to personalize various settings for your username, including your default language, alerts, and centers.
To access the My preferences screen, complete the following:
Click your Profile in the upper right-hand corner of your browser window.
Select the Preferences option from the drop-down menu.
The My Preferences window displays, where you can define your personal settings as necessary.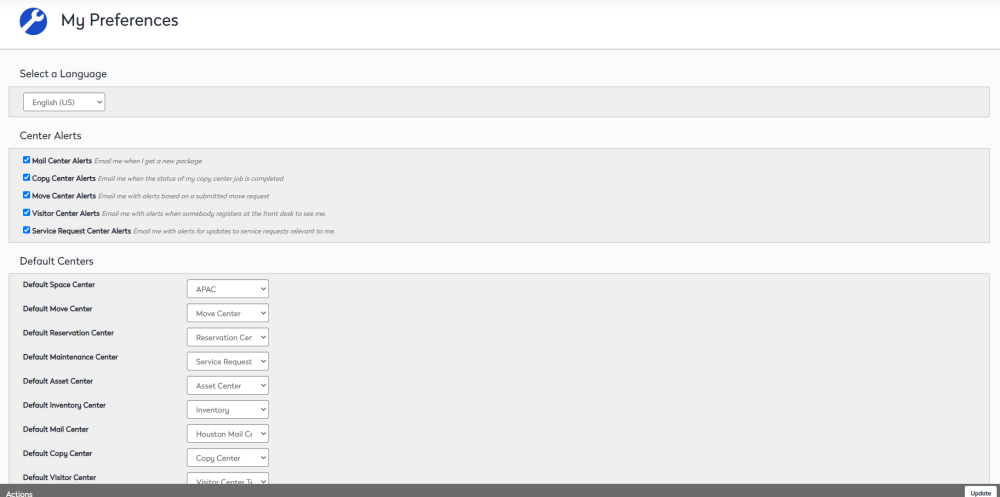 Change your default language, from the Language drop-down select either:
English (US)
English (UK)
Chinese Simplified (China)
French (France)
Dutch (Netherlands)
Portuguese (Brasil)
Spanish (Spain)
Swedish (Sweden)
Japanese (Japan)
Bulgarian (Bulgaria)
Czech (Czech Republic)
Change your center alerts, for the alert either check the alerts check box to turn it on.
Change your default centers, from the Center drop-down, select your center.
When you have finished, click the the Update button in the lower left-hand corner of the screen to save the changes.