Schedule Reports
Last updated
Remember all those reports you have to manually run on the 1st and 15th of each month? Oh, and don't forget to e-mail them to your boss. With the latest update to the Reports module, consider that a thing of the past! You are now able to schedule a specific time for a report to run and have it sent to specific e-mail addresses. More information about this feature can be found here: Schedule Reports.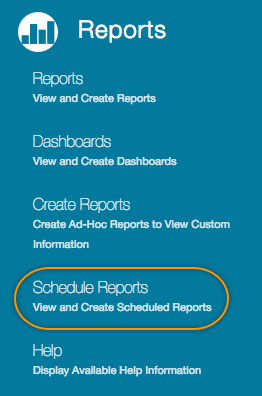 Here is a sample screenshot of the new reports scheduler.
You have four separate tabs for creating a scheduled job:
Schedule: Determines when to run the scheduled report, and how often.

Parameters: If the report was designed with input controls, which parameters the selected report will use.

Output Options: The name of the output file, the output format and locale, and where the output file is stored.

Notifications: Email options for sending the report output to recipients and for sending administrative messages.
If you have any questions, please call 713-526-1029, or send an e-mail to support@iofficecorp.com.
Related Topics