How to View the Status History on a Work Order
Last updated
Being able to view the Status History on a Work Order is an integral part of managing your Work Order. Viewing Status History is an important feature of the Work Order and can be done by the following steps: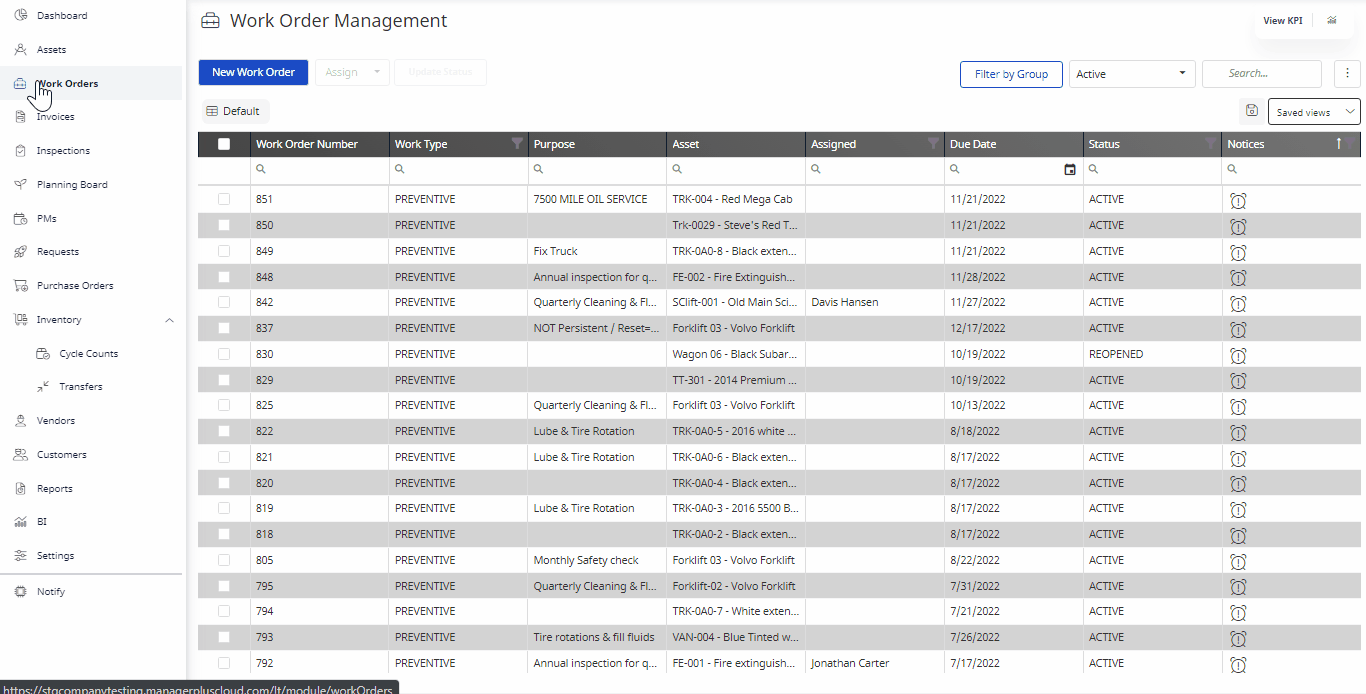 1. Log into your ManagerPlus account and click on the Work Orders icon on the side ribbon.
2. Open an already existing Work Order from your Work Order list.
3. Click on the History hyperlink found on the bottom of the page. A pop-up panel will appear giving you the option to open the Asset Details or to view the Status History.
4. Once the Status History link has been clicked, you can view the different Work Orders being performed on that particular Asset.