Managing Permissions for Business Intelligence
Last updated
Managing permissions on your Business Intelligence module is important for accuracy and control.
The following steps will help you establish permissions.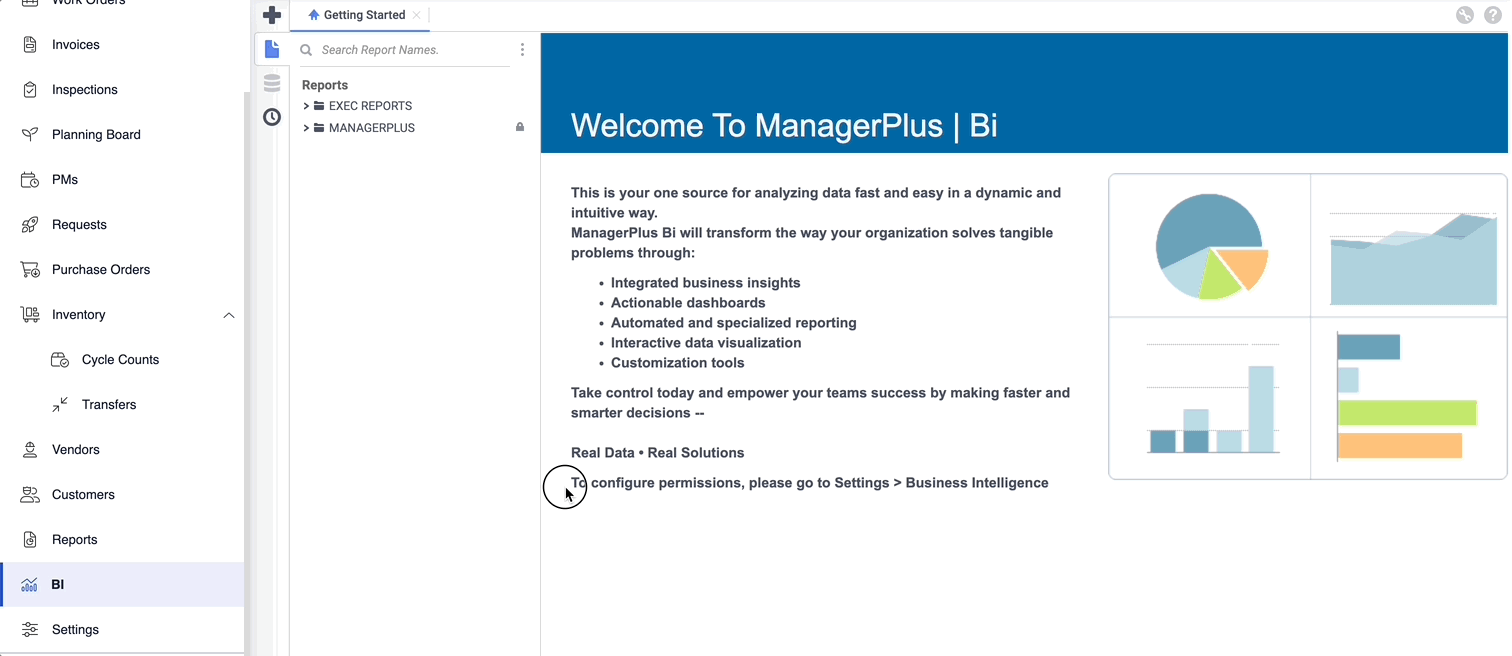 1. Click on the Business Intelligence icon in the ribbon on the main page.
2. Click the green Permissions button at the bottom of the page.
3. Select from the Role Name drop-down menu the user you wish to add, then click the Add icon under the Permissions List to create a new user.
If you want to delete a user, go to Step 4.
If you want the user to not have administrator rights, click on the Read-Only box.
The green checkmark next to the name indicates that it has Read-Only permission rights.
4. To delete a user, select the user you wish to delete, then click the Delete icon.