Standard Business Intelligence Report
Last updated
With the Business Intelligence module, there are standard reports that come already pre-build and are ready to be accessed.
Below, you will be shown what standard reports are available and how to access them.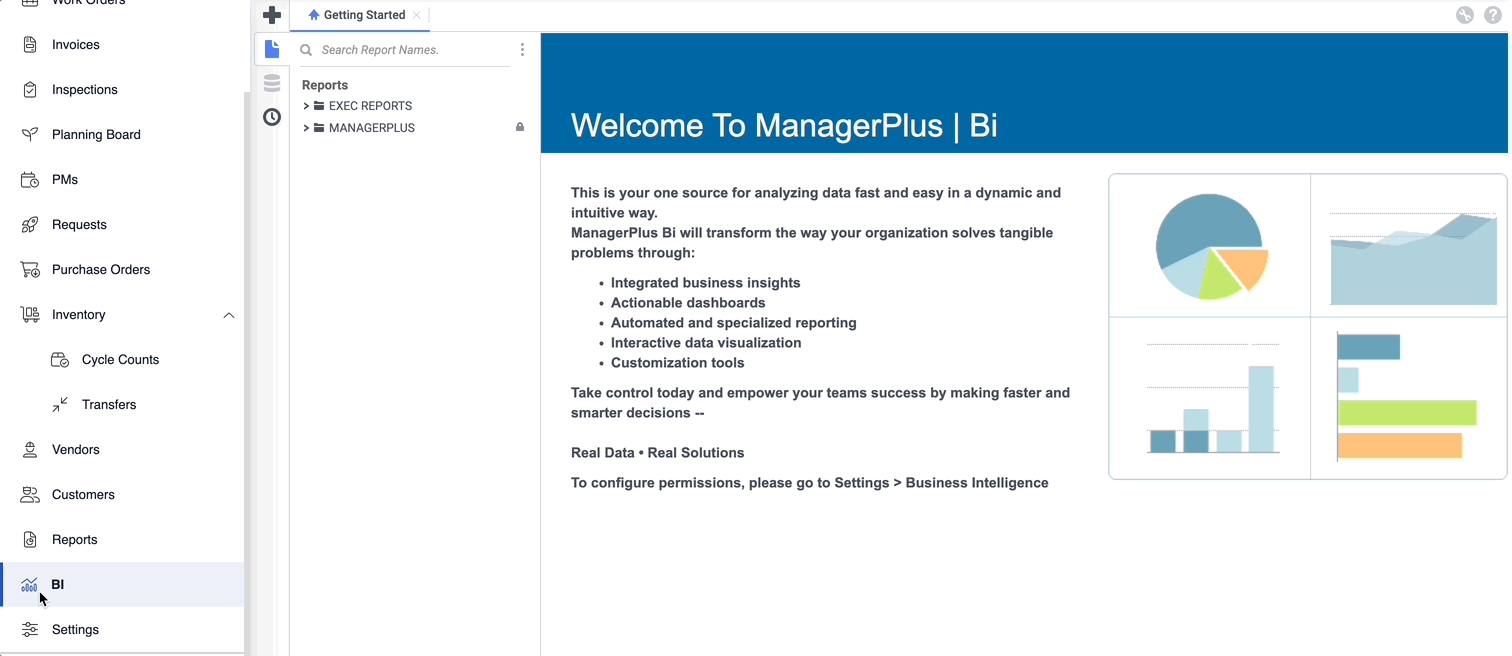 1. After logging into ManagerPlus account, click on the Business Intelligence icon in the ribbon on the main page.
2. On the left-hand side, under Reports, there are two folders that come with all Business Intelligence accounts: Custom Reports and ManagerPlus.
3. By clicking on the ManagerPlus folder, will open to six sub-folders: Assets, Info Panel, Inspections, Inventory, Work Orders, and Work Requests.
4. In each sub folder are two additional folders titled Dashboard and Reports. Clicking on the Dashboard icon will show you the graphs and charts associated with that sub-folder. Clicking on the Reports folder will show you all the available reports.
Under the Dashboard folder, there is a Elements folder which shows the individual graphs and charts when selected.