Creating an Express View Report
Last updated
Creating an Express View Report from your Business Intelligence module is a simple process. The following steps will help you create an Express View Report: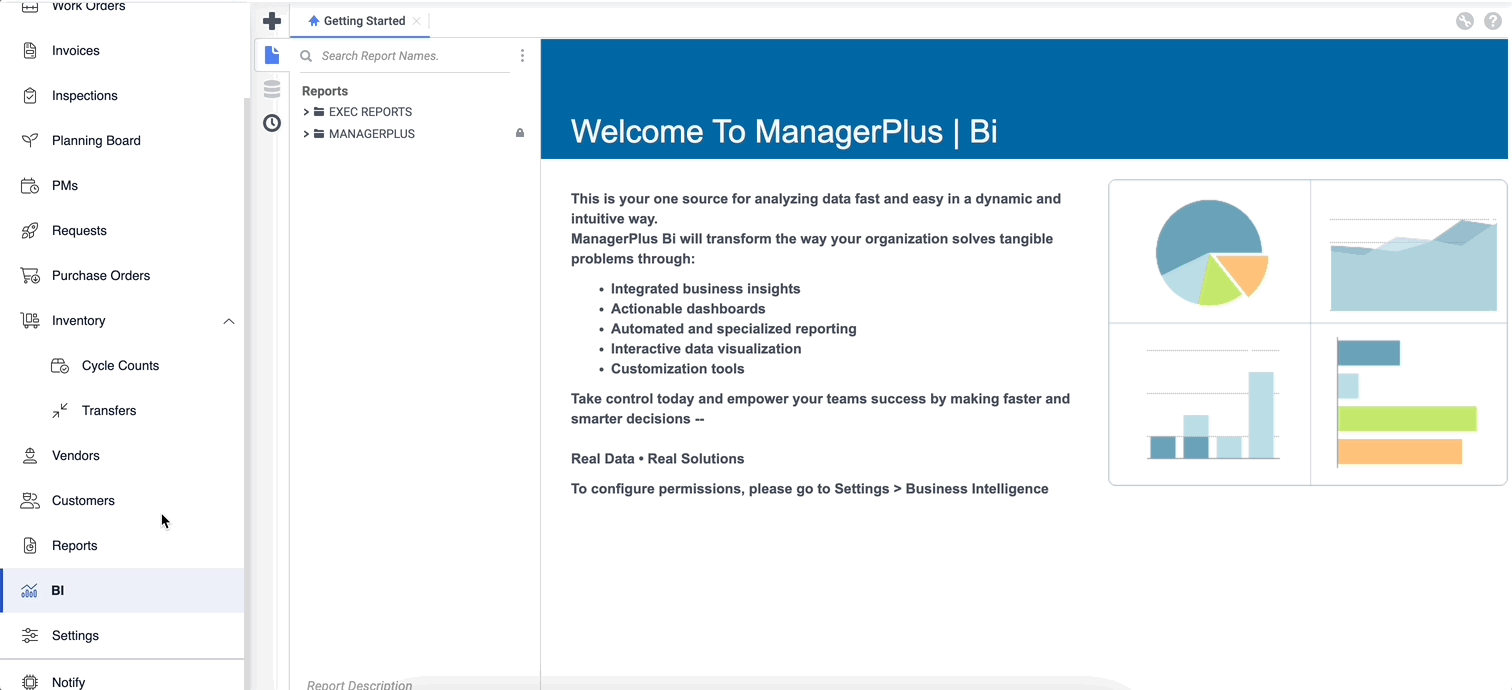 1. After logging into ManagerPlus account, click on the Business Intelligence icon in the ribbon of the main page.
2. Click on the Create New Report icon on the top left corner of the page, followed by ExpressView.
3. Open the appropriate fields, then drag and drop into space labeled Drag and Drop Fields Here.
4. To delete a field, click on the round menu on the top left corner of the field, then click on Delete.
5. When completed, click on the Save icon. A slide-out window will appear on the right-hand side. Fill in the needed information, then click on Save Report Info.