Creating a Work Orders Report
Last updated
Creating a Work Orders Report is a simple process. In just a few simple steps, you can create a Work Orders Report. The following steps will help you create a Work Orders Report: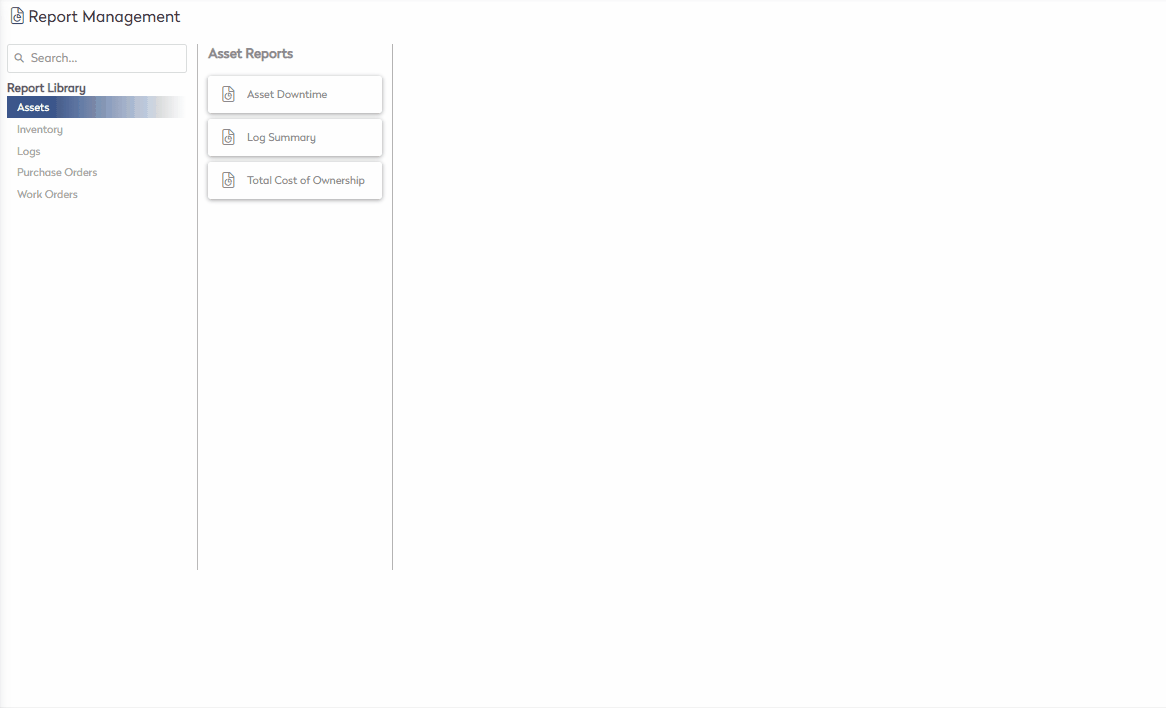 1. Click on the Reports icon.
2. Click on the Work Orders link in the Report Library section.
3. Choose between Parts Used, Task Summary, Work Order Labor, or Work Order Summary.
4. Fill in the required information from the drop-down fields: Date Range, Date Field, and Group By.
Asset Selection, Contact Selection, Task Selection, and Part Type Selection are all optional fields.
On Work Order Summary, you can also choose Show Chart. By clicking on Show Chart, you will need to define Display Chart By.
5. After you have selected the necessary fields, click on Run Report.