2021 October Product Release
Last updated
SiQ is evolving! We hope you enjoy the added functionality and value of these recent updates
October updates:
Compass Direction Pins
Help your employees orient themselves in the office by adding compass direction pins to the floor map.
Compass direct pins are located in Edit Desk mode. Scroll through available pins to find north, south, east, and west direction pins.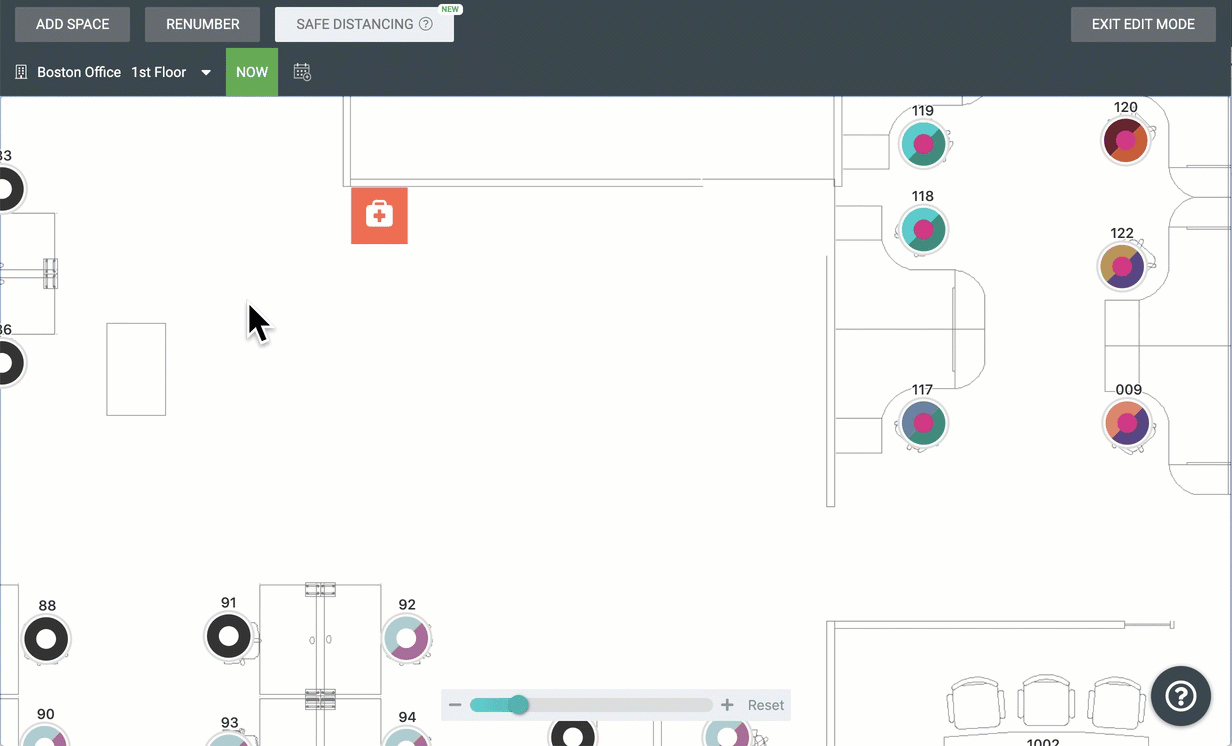 Learn more: Add Compass Direction Pins.
Updated Booking Capacity Limit
SiQ has updated booking capacity settings so capacity restrictions are applied at the time of booking, rather than applied to a full day of bookings. This means that employees are allowed to book desks at any time of the day, as long as at the time of booking there is available capacity on the floor. For example:
An employee books a desk from 9:00 am to 12:00 pm. Then between the times, the booking capacity is reached, and no bookings can be made between the hours of 9:00 am to 12:00 pm.
After 12:00 pm, when desk space becomes available, another employee can make a booking for 1:00 pm to 3:00 pm.
Learn more: Set Up Booking Capacity Limits
Customize how Early Employees can Check-in
By default, employees can check-in 1 hour before their reservation start time, but you can customize this time frame to allow them to check-in up to 24 hours earlier.
Learn more: Set up Required Check-in