2021 September Product Release
Last updated
2021 September Product Release
SiQ is evolving with your needs. We hope you enjoy the added functionality and value of these recent updates.
September updates:
Post Health Check Question for a Location
You can send your employees a question immediately after they complete their health check. So, after an employee confirms they are symptom-free, you can ask them if they want lunch ordered for them or if they want their office space cleaned before they arrive for their desk booking.
Post health check questions are set up in the Health Check Message by Location area.
Phrase your question as a Yes or No question so that the employees can reply quickly.
You can specify an email address to receive the responses.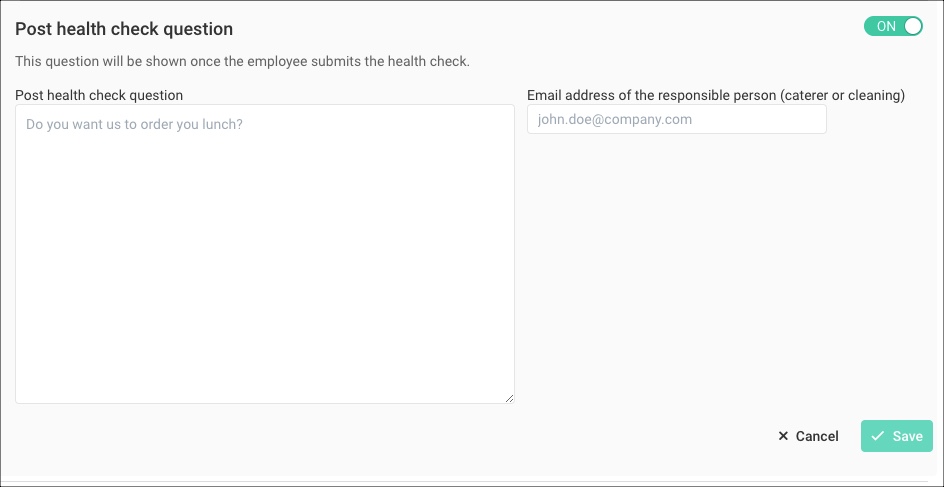 Learn how to set up the post health check question in Set up Health Screenings.
Other Fixes and improvements
We have made some general user experience improvements and fixed some bugs.