Map Editor Controls
Last updated
There are various controls you can use to move around the floor map, manage and align spaces.
Contents
---
Move around the Floor Map
---
You can click and drag anywhere on the map to move around and your mouse scroll wheel or the slider bar at the bottom zooms on the map [1].
Edit Space
---
Click on an existing map item or "space" will highlight that item with a green circle [2].
Expose the side panel with additional details pertaining to that space [3].
When you edit the space the following can be updated:
X Y - Update the X Y coordinates to move the space or you can click on the space and then drag and drop the space to move it.
Size - Update the size of the space.
Density - Update the personal and common spaces' density. This ranges from very low to high.
Code - Update the code for the space, see Renumbering Spaces.
Space Type - Update the space type to a different type.
Move Space
---
You can drag and drop Space icons within the Map Editor. Simply click to select the icon and then drag and drop to your desired location.
Delete Space
---
Spaces are deleted in the floor map editor in one of two ways:
Select the space and then press the Delete key. The warning dialog displays to confirm, click the Delete button.
Click on a space to display the Edit Space dialog, and then click on the Delete button to remove a map space.
Select Multiple Spaces
---
If you press and hold the Shift key down and then click and drag, you can select multiple space items on your map to make bulk changes.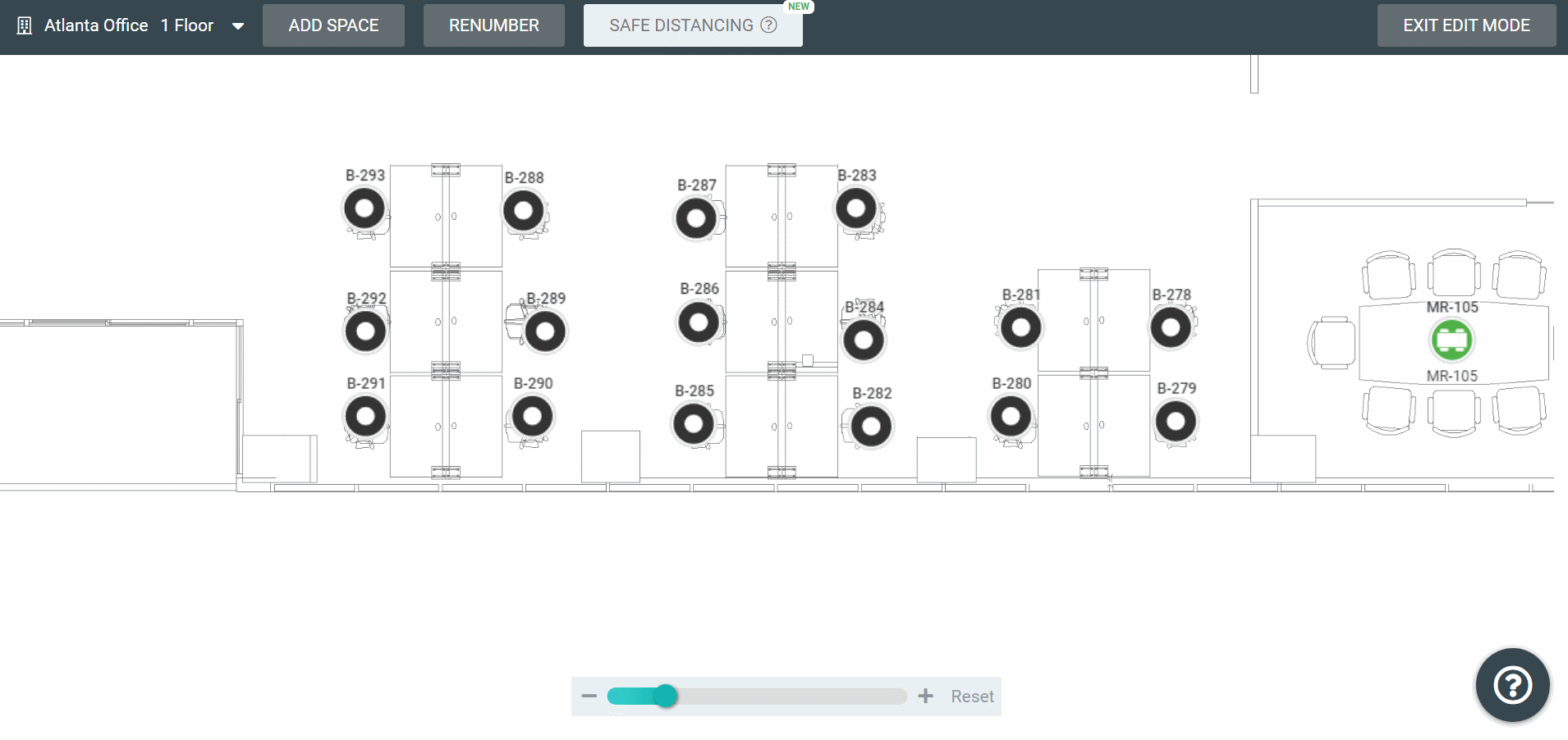 When you have multiple map spaces selected, the side panel will only show those editable fields that are common to all selected spaces.
If needed after making a bulk selection, click on one of the selected spaces to remove that space from the selection.
Space Alignment
---
There are various alignments available for multiple spaces. Each alignment type has a shortcut key.
Distribute horizontally (Press the H key)
Distribute vertically (Press the V key)
Align left (Press and hold the Shift and then press the Left arrow key)
Align right (Press and hold the Shift and then press the Right arrow key)
Align top ((Press and hold the Shift and then press the Up arrow key)
Align bottom (Press and hold the Shift and then press the Down arrow key)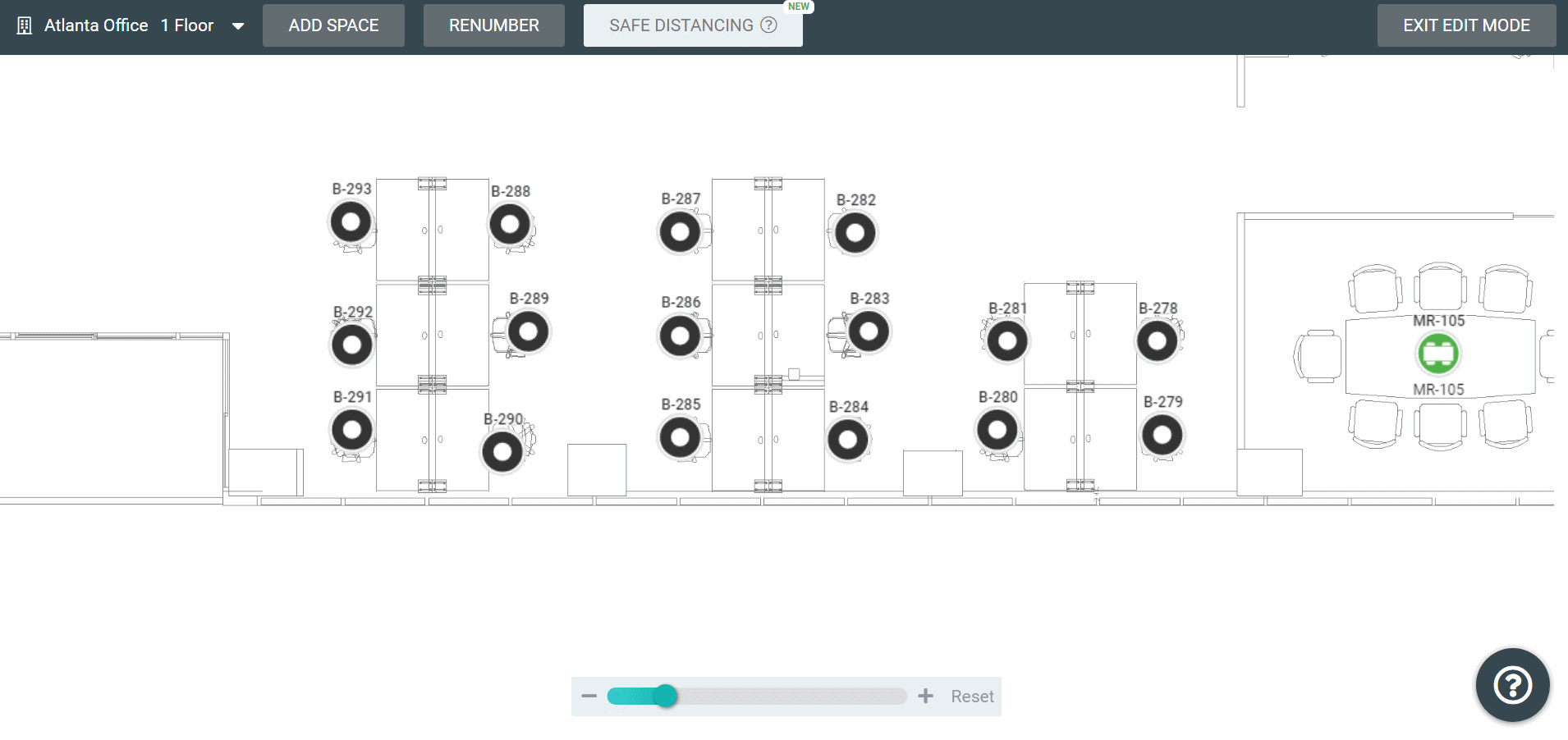 Undo
---
After performing a bulk distribution or alignment, you can easily undo the adjustment.