2019 February Product Release
Last updated
Faster Performance and Better Capabilities
Our latest release is focused on making SpaceIQ faster and more functional for all users. Keep an eye out for these performance improvements.
Move Platform V2.0
We made important fundamental changes resulting in a faster and better experience when assigning employees to seats, among many other changes. You'll find it an upgrade from V1.0!
Faster, smoother performance overall, especially during mass allocations (batch seating or unseating multiple employees at once).
New search capabilities in the Locations and Departments filters, making it easier to find what you're looking for in a long list.
Hoteling
Hotel desks provide reservable temporary seating for workers who aren't a permanent fixture in an office, such as visiting employees from another location and seasonal workers. It's now easier for SpaceIQ users to integrate hotel desks into their office.
All users can now book hotel desks through both the webapp and the mobile app. Previously, hotel desk reservations were only available on the mobile app.
Admins and Location Admins can now manage hotel desk assignments for employees, including booking and deleting reservations.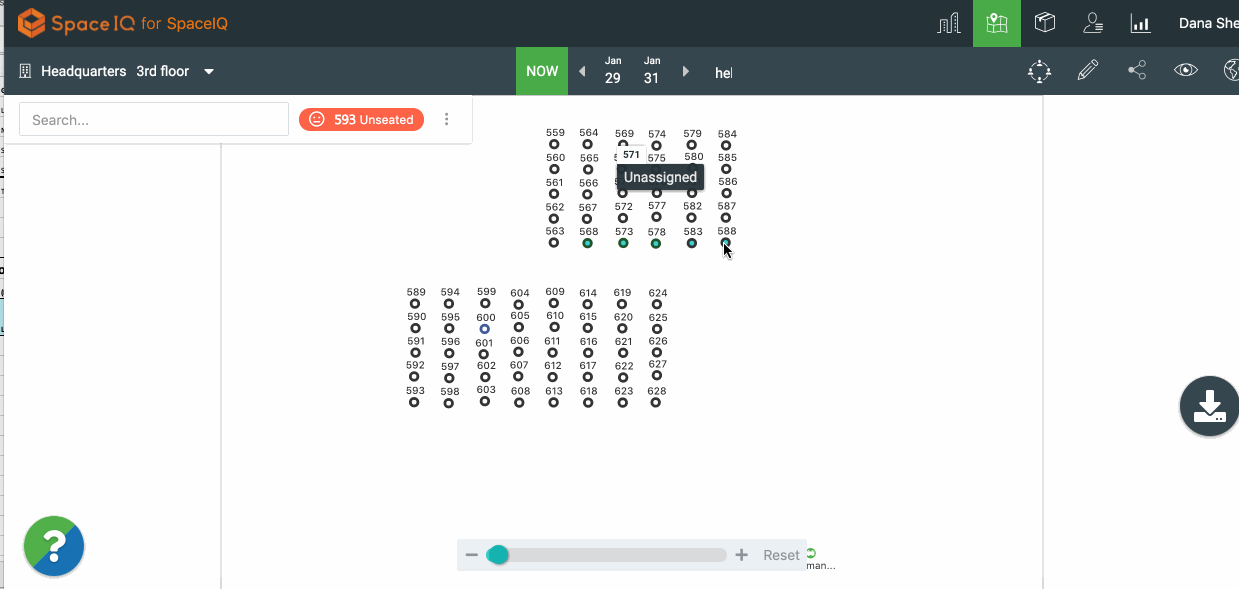 Move Orders
SpaceIQ's Move Orders tool helps you keep track of all the various facets of an office move. This update makes managing a move even easier.
All assets listed in an employee's SpaceIQ profile will display as part of move notification emails.
Exported Move Order CSV lists now include a dedicated column for employee assets.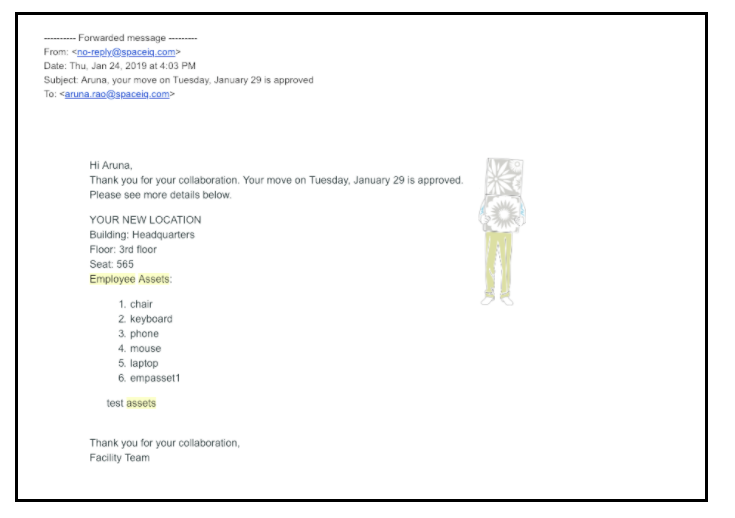 Employee Data
With this update, our users have more options for importing or provisioning employee data, and you can also configure this information in your own way.
SpaceIQ previously supported a limited number of specific IDP platforms, including Okta and OneLogin. Use the platform of your choice for seamless provisioning. Look for your IDP platform's custom integration option to get started.
You can now integrate more information when importing data from your HR system. Choose what employee info displays in SpaceIQ rather than sticking with default fields. For example, companies that like to recognize employee birthdays can include birth date information in SpaceIQ.
Integrations
This update made several of our Integration options easier to use as well.
G Suite: Enable provisioning to manage your SpaceIQ employees list through G Suite. When properly integrated, you won't have to execute repetitive list management actions—once it's done in G Suite, it will reflect in SpaceIQ.
Calendar: We made user experience improvements to the meeting room booking calendar integration, making that system even easier to navigate.