Remove Spaces from Neighborhoods
Last updated
Admins can remove neighborhood spaces from:
From the Floor Map
---
Spaces can be removed from neighborhoods on the Floor Map by redefining their space type, usage type, or allocation type. This effectively removes spaces from a neighborhood.
Navigate to the Floor Map and shift-click-drag to select a group of neighborhood seats. A data drawer will open.
In the data drawer, select one of these options:
Reallocate All: relocates all employees
Update Types: updates the usage type (i.e. to Work Space)
Update Usage: changes usage type (i.e. to Hotel Desk)
Redefining neighborhood spaces will unseat all employees at that location.
From Neighborhoods Management
---
Navigate to Neighborhoods Management and click on the name of a neighborhood.
On the Spaces list check a space you wish to remove. Find spaces within a department by selecting the Department/Teams column heading. Click the x that appears next to your selection to delete the space from the list. You can also click Remove next to the Spaces column heading.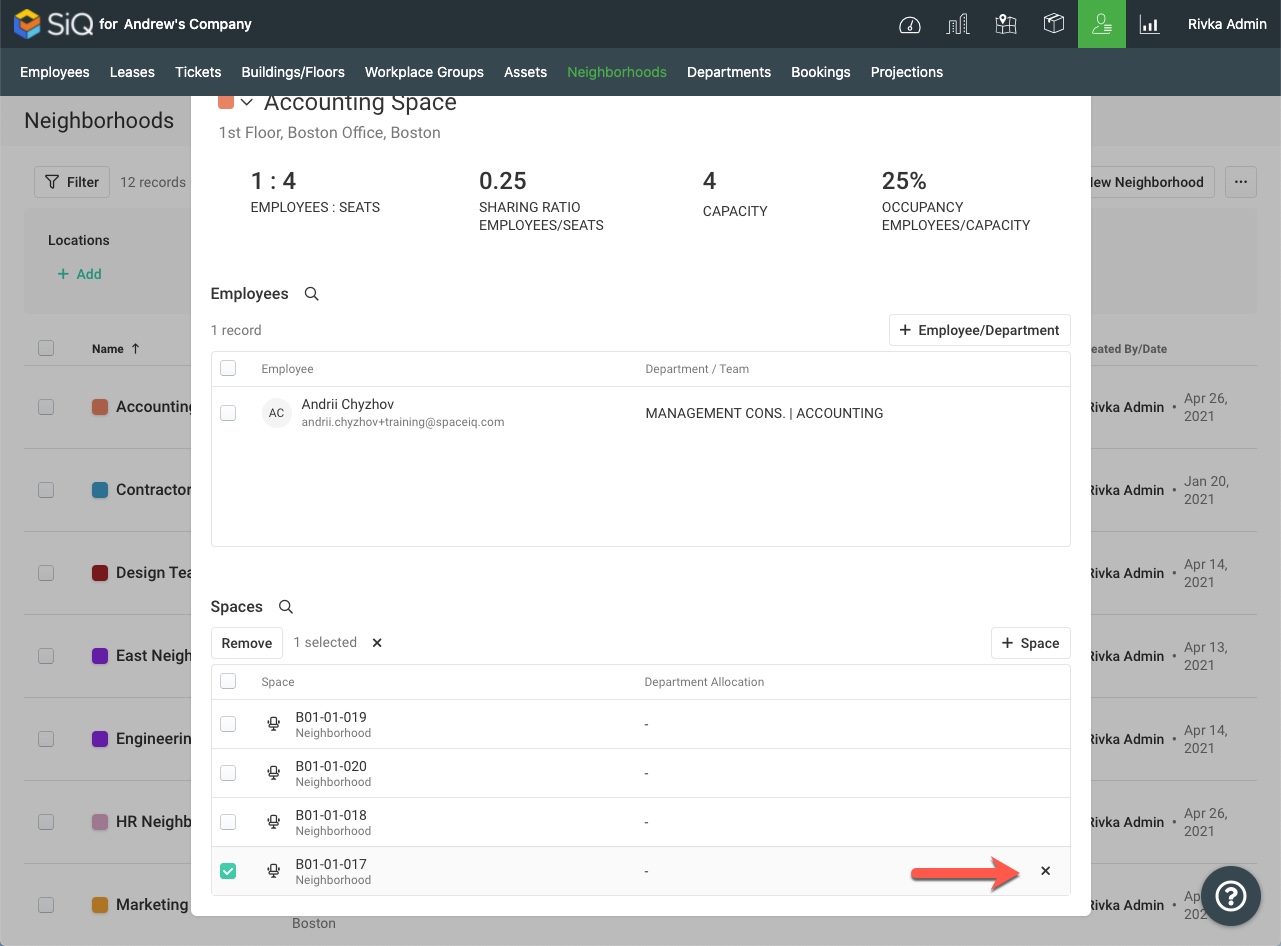 Clear multiple spaces by checking several names on the Spaces list, or clear all spaces by selecting the box next to Spaces column heading. Then click Remove.
You will see confirmation that spaces have been removed.