Find Buildings and Floors
Last updated
All your organization's floors and buildings can be managed from one central location within SpaceIQ.
Contents
---
Navigate to Manage Buildings and Floors
---
Click on the Manage main menu item, then click on the Buildings/Floors sub-menu.
The Buildings and Floors manage screen displays with the Filter expanded by default.
Filters and Search

You can apply filters to the details below and when the filter is applied the Filter icon will display the exact number. With the filter expanded, you'll have the option to:
Show Inactive Buildings - This displays buildings with expired leases. Learn more about Manage Leases.
Filter by Location
Filter by HR Locations
Filter by Building Types
If needed, the filters can be shown/hidden, click the Filter icon, and to clear the filter, click the X icon or clear all the filters, click the filter results X icon.
When you want to find something, type in the Search field, and as you type, all the matching buildings and floors are shown immediately. Then click a result to view that item.
Navigate to Floors
---
You'll see arrows next to each building name on the far left side of the Building Manager list[1]. Click the arrow to expand the building and reveal the floors.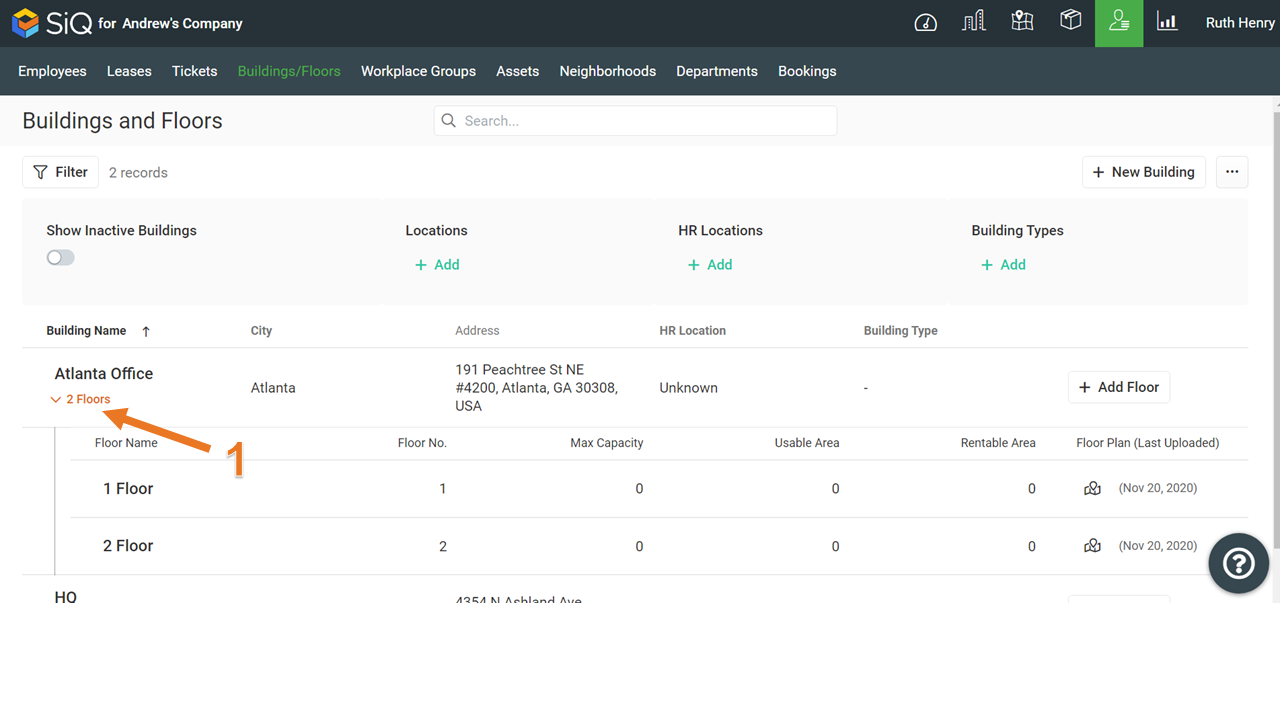 Every building name and floor name can be clicked to open up a dialog with their details. See below to Edit Building or Edit Floor.
Each floor with a floor plan file will have a Go To Floor Plan

icon that you can use to jump directly to that Floor Map.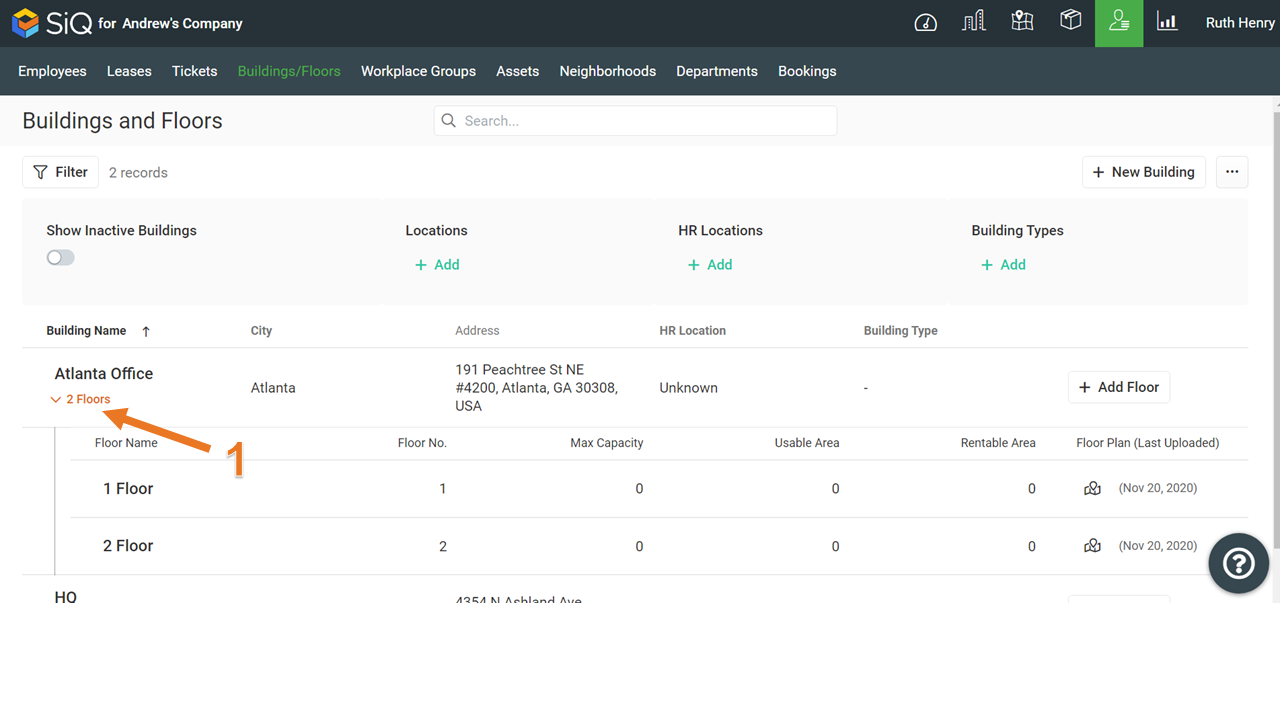 Manage a Building
---
Buildings in your portfolio can be managed. Refer to the following articles:
Manage a Floor
---
Floors and floor plans can be managed for the building. Refer to the following articles: