View the Room's Calendar
Last updated
Employees can view the calendar for any registered room or meeting space that is available to book.
This process can also be used to determine if a specific meeting space is available on the same day or on another date.
From Teem Web, complete the following:
Navigate to Booking Tools > Reserve a Space.
Here, the user will be able to search for available rooms and desks.
For the desk you want to see the calendar, click the Calendar icon.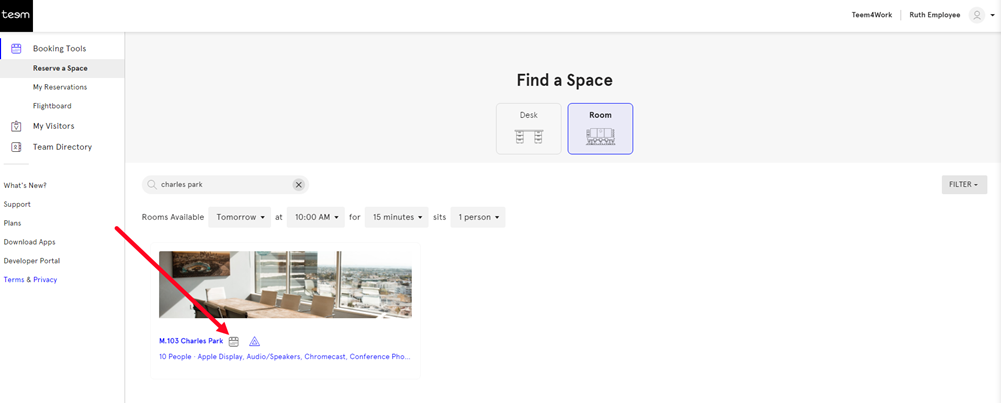 Then the space's calendar is displayed.
The room calendar will honor the privacy settings applied to the events and any events that are marked as Private will not let the viewer see the additional details, such as who the meeting is for, who set up the meeting, and other details.
Click on the event to view the details.