Visitor Address Book
Last updated
The visitor address book is the main collection of visitor information that arrives at the location where a Proxyclick kiosk is set up.
Visitors can be registered in multiple ways:
When the visitor information is entered through one of the methods above, that visitor will be placed in the Visitor Address book.
Find the Visitor
The visitor can be found using either their name or company name. in the search bar. Additionally, a letter of the alphabet can be clicked on, and the individual with a last name that starts with that letter will be listed.
Click on the row of that visitor will bring up additional information.
Note the amount of information that can possibly be available for that user on the left side.
The number of times visitors visited the current location will be listed on the right.
Clicking on the Visit History row will bring up information about the host on the right side of the screen.

To clear that information, click on the X on the top right corner.
Edit Visitor Information
If you want to edit the visitor information, click the Edit Profile button.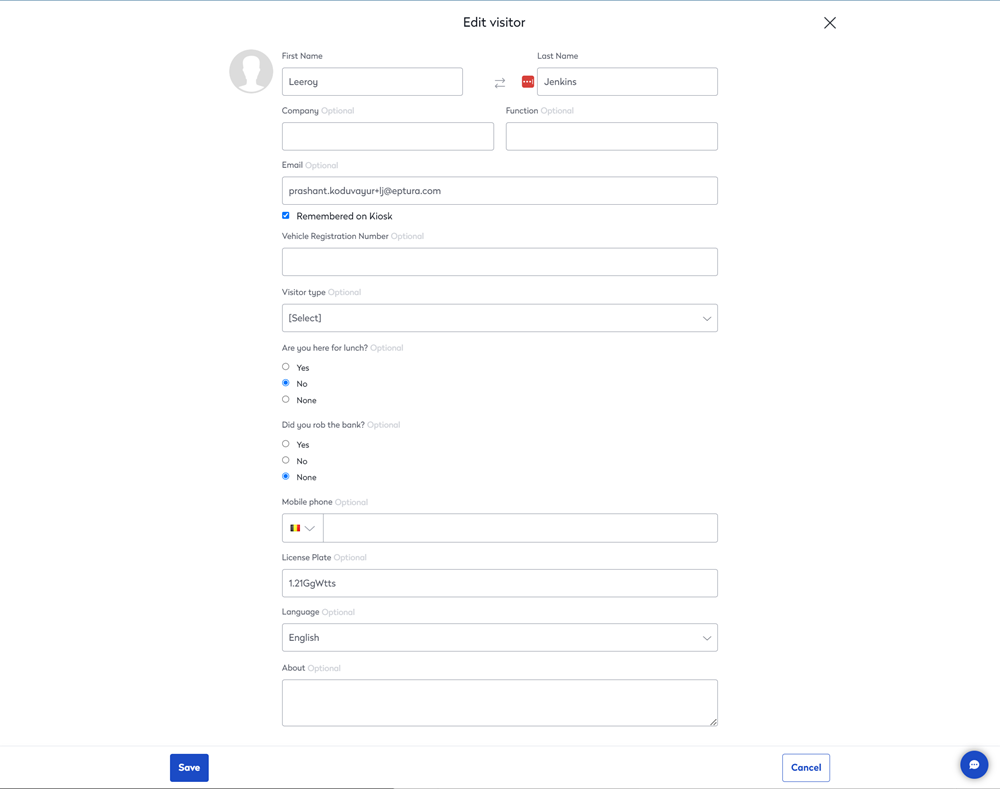 While some information is optional, and in this example, just odd, the information can be edited and saved to help further identify and recognize the visitor when they return.
Clear the Kiosk information
Sometimes, the information saved on the kiosk must be removed.
There is an option available on this page that allows visitor profile information to be removed from the kiosk, but not from the visitor address book.
Click the Remove all visitor profiles from the kiosks near the top of the window.
The following confirmation window will appear on the screen.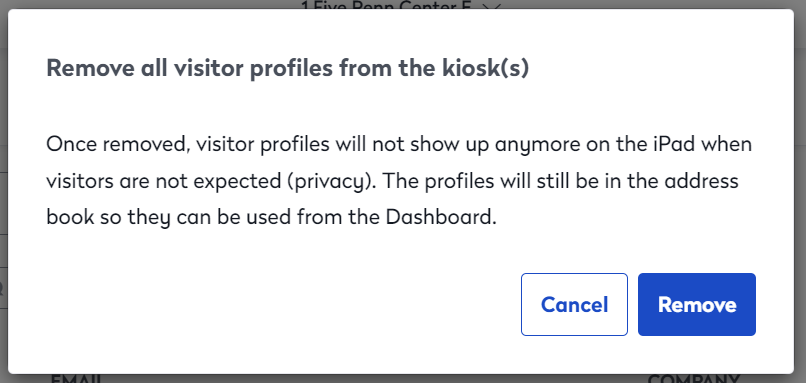 Click Cancel will clear this window.
Click Remove will remove the data from the kiosk.